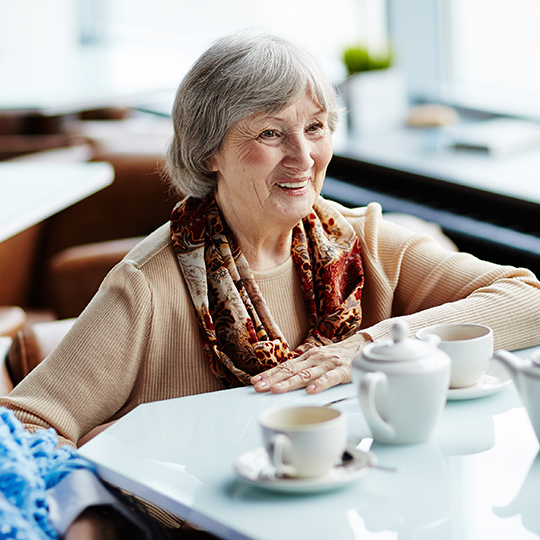 Keeping the Focus on What Matters
At Harrison Bay, we want you to concentrate on living life to the fullest. We know that our community members want to stay as independent as possible, so we work hard to provide an environment where that is possible.
If you're a member of our Independent Living community, you can participate in a wide variety of activities that enhance your overall experience and ensure that your time with us is enjoyable.
Additionally, you will no longer have to worry about tedious household chores such as shoveling snow, mowing the grass, or maintaining your home when you come to Harrison Bay. We want to ensure you have time to spend doing the things you love with the people you care about.
What Independent Living Means
Independent Living gives individuals the freedom to live comfortably and autonomously, with the benefit of community living. Our communities allow our residents to live privately while communal spaces provide them with a place to socialize with friends, participate in activities, and take in all that lakeside living has to offer.
Independent Living takes away the need to perform cleaning and maintenance tasks typically required of private living arrangements. We'll handle any shoveling, mowing, and other time-consuming tasks to increase your time available for friends and family.
Our Independent Living have the choice of adding addtional meal plans, housekpeeing and laundry services.
Independent Living May Be A Good Option If…
You're looking for assistance with household tasks, such as cleaning, mowing, shoveling, and repairs.
You're seeking a convenient and safe environment to call home.
You need socialization and community spaces where you can have fun and relax.
You want more time to spend with your family and friends, traveling, or even volunteering.
You are currently living independently and do not require daily home care support.
Our Aging in Place program is perfect for those seeking an independent lifestyle with the added comfort of having a long term plan in place. While you continue to enjoy your independent lifestyle you will not have to worry about what kind of care you may need later on. This program allows a seamless transition into assisted living, enhanced care, or end of life care all while staying in the same apartment. There is no hassle of moving around the building to be closer to additional services, the care will be brought to you.
Comprehensive Services & Community Amenities
We want to provide a well-rounded community haven for you to enjoy. At Harrison Bay, we've developed a wide range of services to meet your needs and enrich your experience.
Services
Meal Options Available
Access to housekeeping and laundry services
Comprehensive health and wellness programs
Social and recreational opportunities to create and foster relationships
Educational and spiritual opportunities to exercise the mind and soul
Amenities
Communal room for social and recreational events
Fitness room
Chapel
Salon
Courtyard seating
Fireside lounge
Daily Check-ins (Available)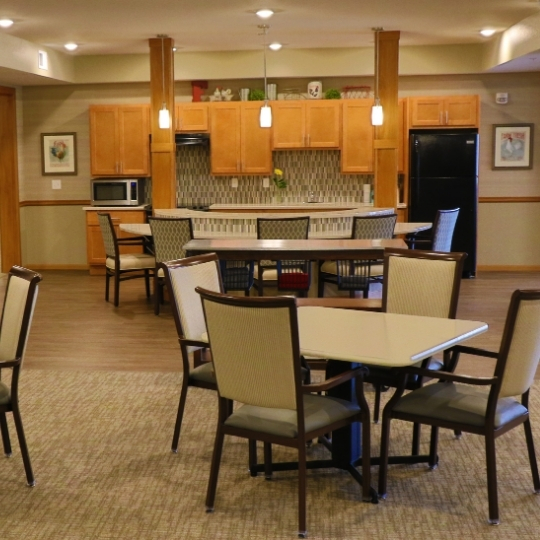 Apartment Amenities
Studio, 1, and 2-bedroom apartments available
Balconies on select apartment homes
Washer and dryer in all 1 and 2-bedroom apartments
Custom blinds
Full kitchen package with range, refrigerator, and microwave
Individually controlled temperature settings
All utilities (excluding telephone), including basic TV satellite package
Controlled access entry system
Discover Harrison Bay Senior Living
Visit our Community
We look forward to showing you what we're all about. You'll find us just off Commerce Boulevard, across from Harrison Bay.
Email Us
Our Address
1861 Commerce Boulevard
Mound
,
MN
55364